A new offering to improve Infection Management from T-Systems and AI Health Insights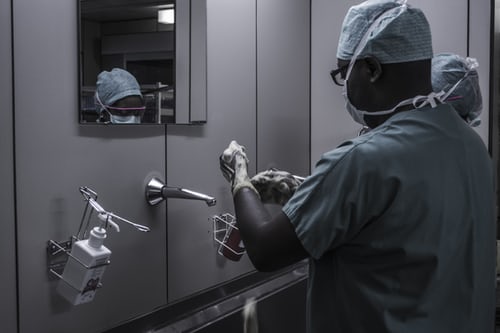 There are pressures on Hospitals as a result of the recent pandemic. Announcing a new offering aimed at helping healthcare organizations for infectious disease:
Lower reimbursement rates from reduced elective procedures as a result of COVID-19.
Improving your organizations CMS rating.
Healthcare worker 'fatigue,' when it comes to regulatory reporting and improving patient care.
In this is the post, I will look to address each of these issues in light of our new offering. This will be the first in series of articles on this topic.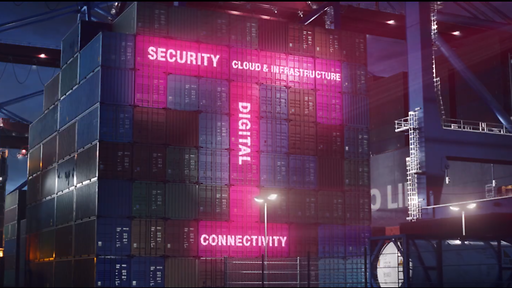 Background
I work for T-Systems, which is a division of a German telco company Deutsche Telekom. We provide cloud infrastructure and technology services for Hospitals systems. Along with our other division, T-Mobile, we can address your need for cellular services. We support Hospital regulations in the context of a Private or Hybrid cloud offering.

Our partner is AI Health Insights, led by Craig Steiner, MD and CEO. The company specializes in analytics solutions for healthcare, and life science companies. They have developed a product called GermSoft. A solution for infection management in hospitals. GermSoft is a decision support tool for appropriate antibiotic use. Designed to support a clinician's workflow resulting in productivity improvements. The product also integrates with your Electronic Health Record (EHR) solution. This results in huge cost savings through productivity improvements.
What has COVID-19 done to Hospitals …
In the May 6th, 2020 WebMD article "COVID-19 leaves Hospitals in ruins"
The health care industry experienced an estimated $500 billion reduction in revenue during the first quarter of 2020, said Dr. David Shulkin, a former secretary of Veterans Affairs and former president and CEO of Beth Israel Medical Center in New York City.
_
"There's no doubt our hospitals, health systems, health care providers in general have taken a significant financial hit during this crisis," Shulkin said during a HealthDay Live Stream interview. "In general, the average hospital has seen about a 40% to 45% decrease in operating revenue during this period of time."
The pandemic has exposed weaknesses in how hospitals are reporting infectious diseases. Most EHR systems do not combine patient record information with treatment information. Or provide adequate CMS reporting for infectious disease.
How are Hospitals rated and reimbursed for medical care?
Today hospitals transitioning from a 'fee-for-service model' to a 'value-based service model.' Medicare and Medicaid reimbursement will vary depending on the quality date reported. The regulations are also changing, and imposes financial pressure on hospitals. Which impacts the bottom line. Medicare reimbursement accounts for one quarter of payments.
Medicare is also seeking to change their payment policy for services rendered. The Centers for Medicare and Medicare Services (CMS) hospital ratings determine payment.
So is it possible to make things easier for our Physician and Nurses plus increase your reimbursement rates for medical services?
Today we are introducing a new offering called GermSoft.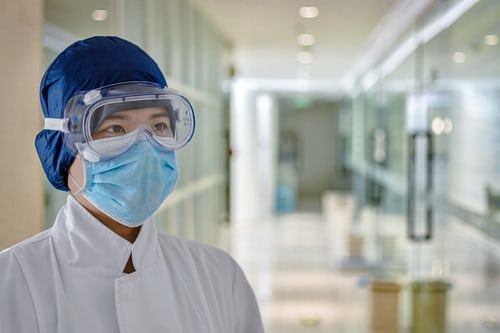 GermSoft is your solution for infection management in hospitals. Integrated to you EHR system. Your physicians will have a better view of patient data. Fits into your workflow. So as you treat patient it will allow you faster decisions.
When we researched how to manage infectious diseases. We calculated how the solution can improve your financial bottom line.
GermSoft can save you from $3 to $7M per 100 bed hospital per year!
To support this claim our cost savings based on the following characteristics:
6,000 patients per year
85% occupancy
average length-of-stay (LOS) 4.5 days
average hospital stay of $4,500 per day
Call to Action
This is a tremendous offering for the Healthcare market. If you read this and say "it makes sense," so "what would I need to do get started" with this offering?
We are recommend the following steps to get the most out of this solution:
Install the solution for one EHR system in one hospital. In this way you can measure your cost savings, and check that it does work within your clinician's workflow.
Expand to your entire hospital system with the same or other EHRs.
Take your experiences and improve your policies and procedures around this solution. You can then realize the greatest benefits for your organization.
For more information feel free to reach out to me via:
eMail = [email protected]
You can also find me on the following social media platforms.
LinkedIn www.linkedin.com/in/jimsabogal
Twitter @jimsabogal
Thank you,
Jim