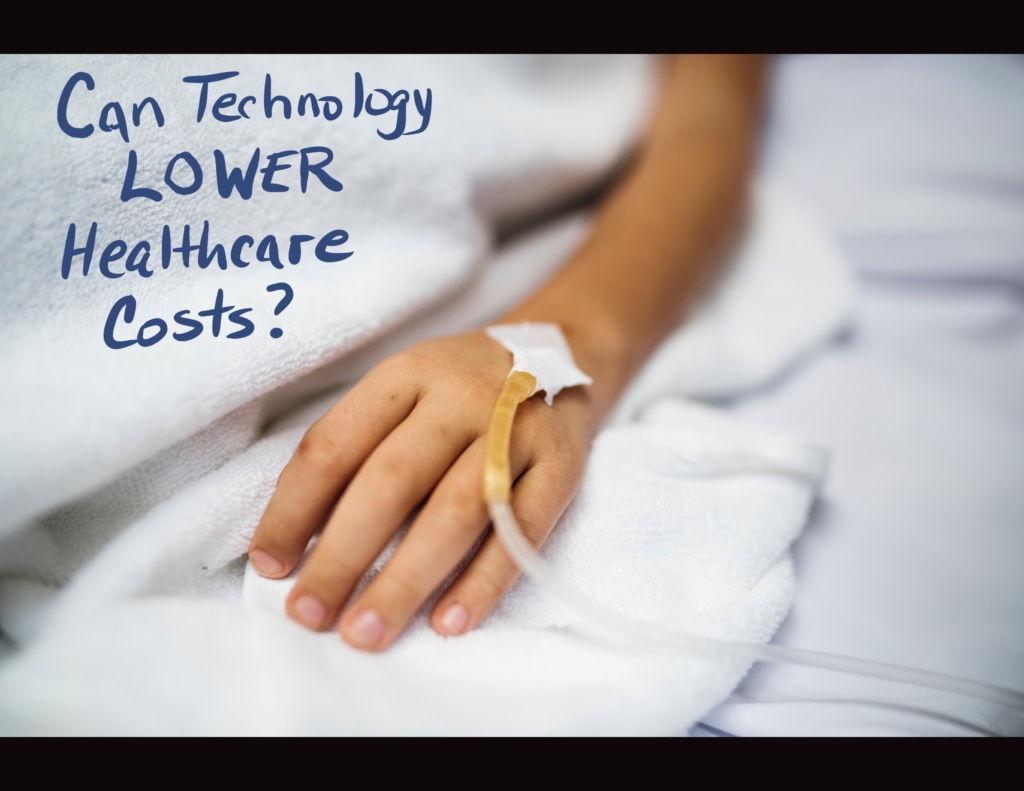 Image: patient- unsplash
Healthcare in the US is ready for a change and there are a lot of challenges. New technology is being developed at a rapid pace, yet with all new novel solutions, we have yet to see significant cost savings. In this post, I'll look to summarize where healthcare technology is today, and how we should identify new technology with the aim of lowering healthcare costs.
Background
I work for T-Systems and cloud hosting company and a division of Deutsche Telekom. Along with T-Mobile, we are a global telco company based in Bonn, Germany. My focus in on Healthcare and Life Sciences here in the US. Many don't realize that T-Systems is heavily involved in Healthcare throughout the world. We have healthcare solutions from telemedicine to electronic patient records. Yet while most healthcare is delivered via government agencies the US healthcare is very different.
So our offering is a combination of partner and cloud hosting that looks to solve a specific problem.
With life expectancy getting longer…
I came across this infographic with the catchy title of "What will kill you in 2040."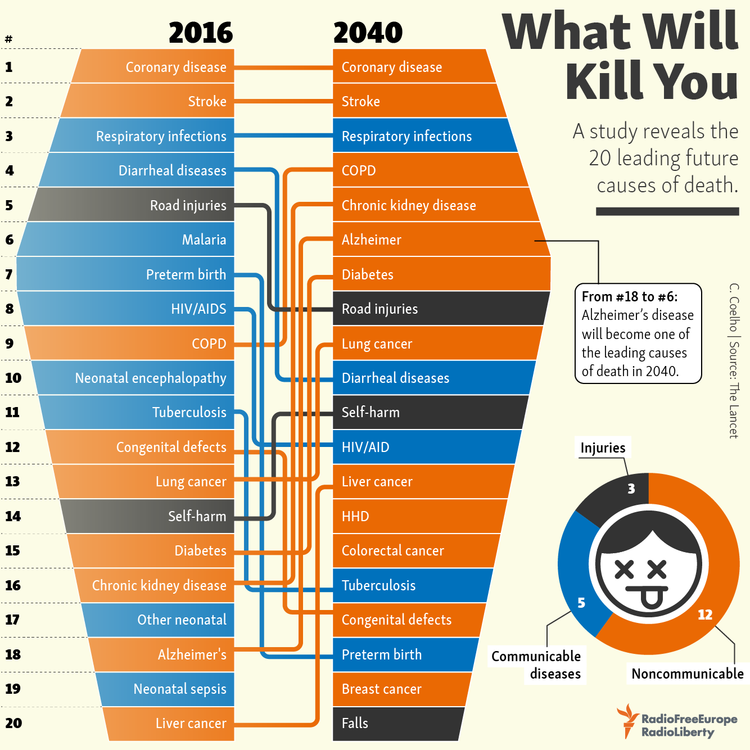 Let me say that we have great healthcare in this country. Some of the best doctors and technologies along with access to the latest medicines are all here in the US. Yet this graphic highlights where the threats are coming from, so how does technology help to lower the cost for care?
If we focus on where technology can be used for the most benefit we should see cost savings.
Vaccines will play a great role in minimizing communicable diseases.
New cancer drugs are being identified and they are typically temperature controlled. So from the manufacturing site to the patient, you need systems in place to maintain their quality.
I would suggest that technology could be developed to help doctors and nurses quickly diagnose and adjust treatments.
Devices, apps, and algorithms
There are now more 'approved' devices, apps and associated algorithms to help with your treatment program. In this article on the "FDA roundup: The major device, app, and algorithm approvals of 2018 (so far)." Startups and major tech firms are all focused on Healthcare. How does a doctor and hospital deal with all this new technology? If we use this will we realize healthcare cost savings?
What to expect in 2019
The aim of this article is to point out that for new technology to succeed it must show value to a hospital. Technology should lead to cost savings. What do I expect, and for you to watch out for, in 2019?
The Internet of Medical Things (IoMT)
The internet of things is real. When focused on Healthcare you will see much-needed cost savings from improved patient care to a reduction in infectious disease. Look out for technology that benefits healthcare as follows:
In a typical hospital, nurses cannot be in every room. Putting patients with the tendency to 'fall' at risk. This same problem applies to older adult care in nursing homes. There are devices soon to be available that uses vision and AI algorithms to detect – and record a person's movement. You can then 'predict' and prioritize the needs of the patient to the available nurses.
Infectious disease is a huge issue in hospitals. Doctors and nurses wash their hands several times a day. Leveraging IoMT devices to help hospital administrators measure and monitor the staff to ensure they are following policy. In doing so they minimize the chance of infectious diseases running rampant in a hospital setting.
Expert systems to aid diagnosis and provide advice
One exciting area to watch for is the advent of 'expert' systems. Recall all those devices, apps and algorithms? There are many treatment programs to help patients deal with diseases such as Hepatitis C and Diabetes. Taking all this patient date to devise algorithms and systems to help provide advice and 'suggestions' to doctors and nurses regarding a patient's treatment.
In summary, what will be the focus at HIMSS 2019
In a few weeks, I will be attending the Healthcare conference in Orlando. Blockchain technology is scheduled to be a big topic at this event. Yet my focus will be on seeking out those technology solutions that can lead to lowering healthcare costs. I am focused on IoMT as well as 'expert' systems. I hope to report back on my findings in the next blog post.
Thanks,
Jim