Advances in Medicine improves our Health

So what is a miracle? There is a reason why people get involved in Healthcare industry in our country. Every day dedicated doctors and nurses spend countless hours in providing the best treatment possible. My focus has been in improving Healthcare processes through technology. This blog post is not about technology, it's about how miracles take place.
Background
My brother fell ill to Lupus and lost the use of both kidneys back in 1999. After several years of dialysis, he was fortunate to receive his first kidney on 2002. His recovery time from this operation was 8 days followed by a regimen of several anti-rejection medicines, and medications to solve side effects from these powerful medicines.
We are blessed with organs designed just for each of us. The body operates in beautiful harmony. Replacement organs eventually stop working, and for my brother, his kidney failed in 2015, and back to dialysis. If you believe in God and the power of prayer, you will understand why you pray for miracles to happen. For the next several months/years we prayed while my brother underwent dialysis three times a week. Given the shortage of kidneys, you can't imagine your life under these conditions.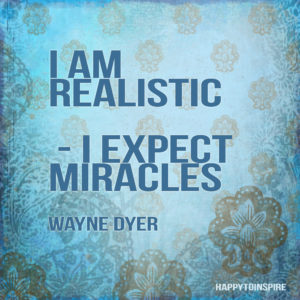 The Miracle
On the evening of April 27th, my brother received a call that offered hope – the hospital received a kidney, and he was one of three candidates. Through the night we waited, and on Friday, April 28th he as told to drive to the hospital – he was the best tissue match for this kidney!
Funny how miracles take place because April 28th was also my brother's 48th birthday!
From the doctors to the nurses his surgery went well. Improvements in the anti-rejection medication, tissue matching, all have changed and his recovery process took just four days, more than a 50% improvement from the first operation. He was up and walking the day after the surgery! In a short decade, these changes have made all the difference to my brother.
So now what
I am grateful to God for the miracle of a healthy kidney for my brother, it came at the expense of a loved one whose family member had to die for this to take place, and others who were not chosen for this kidney. Dialysis is a painful, yet life-saving process.
So how do you choose to live your life? Every day I expect a miracle from heaven, and each time I see my brother I am reminded that there is a powerful God. I came across this quote from Albert Einstein for your consideration.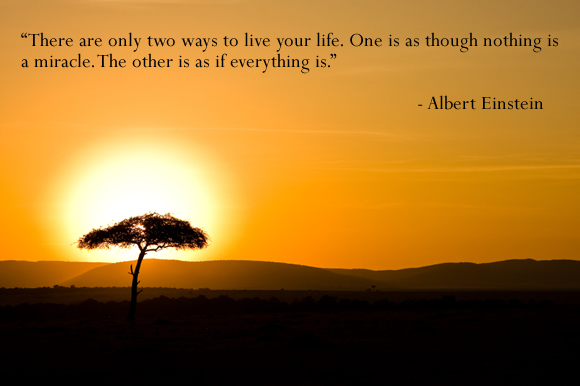 As a result, I am grateful for the miracle of Healthcare. Do you have any stories you would like to share?
Thanks,
Jim