This post first appeared on Medium.
By now most folks have forgotten their New Years promise to improve in one or more areas. Let's face it there is a lot of distraction, and most of use are just regular people. So if your 2016 resolution or goal was to to change something in your life read on….
The purpose of this post is to provide my experience, and advice on three useful tools that I use to help you be more productive. I have read countless articles and great posts that provide advice on how to be productive. I came across a great list of apps and what is missing for me is how to enact these suggestions to help me reach my own goals. So here we go….
First you begin by introducing a new Habit
I highly recommend this post on forming new habits by Belle Beth Cooper and the folks at Buffer.
Once you've added a new habit how to maintain your new found skill.
The
3 tools

that help me everyday…

Calendar app Fantastical 2 for the iPhone

I use this to balance work commitments and family/personal activities. I'm a consultant so I have to keep activities between clients and projects organized. This tool keeps my obligations to family and work in one place on my iPhone. For example I segment time for exercise with travel to client locations for meeting and ensure that I don't miss a family commitment.

To do list app Do! Premium
For me this is a simple, clean and easy To Do list that I maintain on my iPhone. I went for the Premium version that removes those annoying apps at the bottom of the screen. They ran a promotion which give you 2 apps for the price of one and allows me to segment work to dos and family/personal lists. For example I use one list for daily work activities and the other for personal family things. You can color code your list of errands and apply reminders to key work deliverables due in the future. I get a sense of accomplishment when I can cross out something off the list.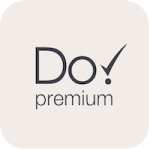 Notebook The Spark Notebook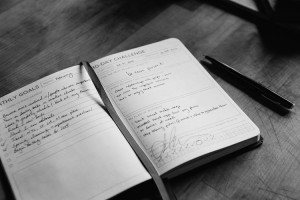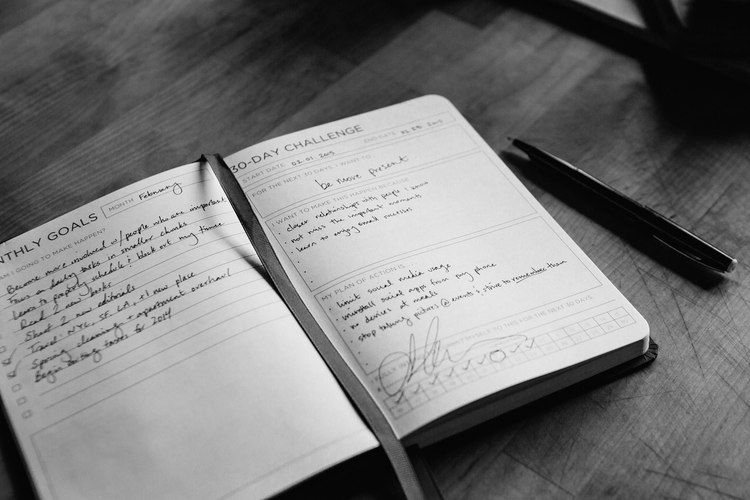 I've used a variety of small and large notebooks with limited success because I could never find a book that had yearly, monthly and weekly goals in one place. I first came across this notebook as part of a Kickstarter project. I made the investment, and would highly recommend this book designed by Kate Matsudaira. Right size, great paper with two bookmarks I use one for my overall goals and one for the working week.
The Spark Notebook Facebook page
I use all three to help me plan and schedule each day's activities. My notebook reminds me to check back on my yearly goals, set up monthly challenges (I use this to learn new skills and form them into habits). I made a few commitments at the end of last year to accomplish a lot. Two and a half months into the year and I have one major accomplishment completed along with many new habits that help me learn and improve. Oh, you do have a place to write down when you've achieved your accomplishments.
Let me know if you have other recommendations for tools to become more productive this way we help each other in the process.
Thanks,
Jim