January was an interesting month. Too many work projects that took time away from writing. Last month, WordPress provided a nice summary of last year's topics. A look back at 2012 revealed that you were most interested in the healthcare value chain and supply chain.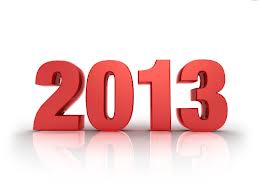 Looking ahead for this year I would like to focus on the following:
Healthcare improvements
Analytics and Mobility

Big data

Supply chain management (SCM)
Customer relationship management (CRM)
Business transformations for Pharmaceutical and Medical Devices

Book reviews on relevant topics
Besides these topics I continue to see my activity on Twitter as a 'service' to those who are interested in the Life Sciences and Healthcare industry. Key hashtags include:
#pharma, #medicaldevices, and #lifesciences – how technology, social media, and regulations impact this industry segments.
#mHealth and #mobility – the use of mobile devices will impact healthcare.
#hcsm and #sm– how to best leverage healthcare social media.
#healthit, #it and #CIO – all topics related to IT.
#sales and #productivity – is a new focus for me since being active in sales
I hope to continue to blog and 'tweet' on topics that give help to others. I thank those of you that offered feedback on my blog posts.
Thanks,
Jim