This blog post is a look back at topics I've written about this year with a look towards 2012.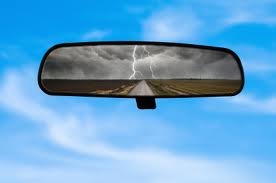 At the start of this year I had set a goal to cover some areas. In my current job I have been able to work with clients to help solve problems across these areas.
The table below summarizes the topics I've written about in my blog.
This is the time of the year when predictions are made and the trends that I see for Life Sciences and Healthcare are as follows:
Social Media – the industry has to come to grips with how to leverage these tools to create and effective means of communications to patients and doctors. I expect to see a move from one-off projects around Twitter and Facebook to a more 'integrated' approach to the use of social media (a more popular term being used is 'social enterprise').

Cloud Computing – given the tight IT budgets this offers the best avenue to quickly change existing business processes to meet the needs of the organization.
Mobility – the explosion in smart phones and tablets will drive the need for IT to give access to analytics and the data to help accelerate decision-making. Companies are making rapid strides in this area and are looking for 'productivity' improvements in the Sales and Marketing areas (impacting traditional CRM solutions).
Business process improvements – I've discussed supply chain management yet there are opportunities to further integrate existing customer relationship management (CRM) and product life-cycle management (PLM) solutions. Now that Life Sciences and Healthcare companies have implemented their IT solutions there is still a need to find more productivity savings.
R&D and Clinical Development – there is a huge shift in the way drug development and clinical trials will be performed. The traditional models have not worked and you can expect to see smaller investments and reduced team sizes with the focus on 'rapid' drug discovery and development. WE started to see how this is impacting the IT solutions necessary to do these processes.
There is economic uncertainty as we end this year. I am looking to focus on these topics to help IT organizations improve the chance for 'growth' in the new year.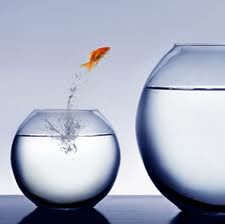 So in 2012 I hope to also focus on these topics since they are important to me:
Diabetes – this has affected both family and friends. Managing this disease continues to be a challenge for a lot of folks so how can IT solutions improve the lives of those touched by this disease.
Personal Health – I have brother who continues to do well as a kidney transplant survivor and partners that are aging. What systems are being developed to help patients gather, watch and keep up their 'personal' data? I've recently started using "fitbit ultra" a device that helps check my health and log personal data. I'll update you on the use of this device at some point in 2012.
Sponsor a child – we live in a great country and I have searched for a way to help others. Earlier this year I sponsored a child through "food for the hungry" organization based in Phoenix, AZ. A great organization. They connected me with a boy from Nicaragua and my sponsorship pays to help improve the education of this child. I've done a lot investigation and would recommend this organization based on their commitment to making this a better world and the way they use these funds. You can find more information on: www.fh.org/sponsor .
On a personal note I really appreciate my LinkedIn and Twitter network. I would also like to thank my colleagues and partners who have helped make 2011 both a successful and interesting year.
Merry Christmas, Happy Holidays and have Happy New Year.
Jim