We have heard a lot about the 'patent expiry' problem within the industry. Here are 5 +1 steps your IT team can take to help improve a company's position to meet this challenge. As revenues decline as a result of 'patent expiry' there is an associated 'cost reduction' that is taking place. This is not a surprise – especially from a financial perspective. This 'cause and effect' is now challenging IT to see how well they are supporting their organization.
The problem
The current IT landscape within Life Sciences can be described as being 'best-of-breed.' There are many reasons why these systems have evolved into 'silos' of technology. Today there is an acute interest in the high cost of healthcare that is now 'pushing' the industry to act like other industry segments, and what comes to mind is the Consumer Products and High Tech segments. How products are consumed and delivered?
Over the past few years as significant dollars continue to be spent in R&D we have little in terms of new products being introduced into the market. These are products with significant revenue to help cushion the blow of patent expiry. This is why you will continue to see consolidation take place as companies are buying each other for their pipeline. As the industry prepares for the 'patent expiry' problem costs are being addressed in many ways :
What else can be done?
Here are 5 possible solutions that IT can take to help organizations cope with the effects of patent expiry:
Moving to low-cost options for your OS and database. – Many of today's applications can also run on the Linux OS platform. You should also consider the maintenance cost of your database. Cost versus performance can help save some money in this area.
Virtualization – An elegant solution that can help you run your applications on today's servers. Push your hardware vendors to help give you a roadmap to leverage virtualization for all your applications. If not you may want to find another vendor. You can also seek help from your Infrastructure IT service providers.
Cloud computing – There are just a few companies within the industry really leveraging this technology. There are lots of vendors who do offer these services. We are aware of the cost savings so I won't go into that point. The issues of 'validation' and FDA compliance will need to be re-evaluated. It can be done ask if your IT service provider has this ability.
Rationalize you software investments – I mentioned earlier that the current IT landscape is 'inherited' based on M&A. Take time to re-evaluate the dollars spent on applications that are seldom used.
Outsourcing – Aside from the call center, application support; and infrastructure support how much has outsourcing provided in terms of real 'value' to the organization. IDC reports that…….
Let's say you've done all these things (here's the +1).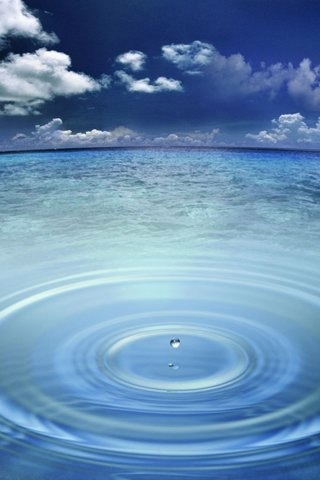 Then re-evaluate the business process you now support and ask if this really does make a difference to the organization. I've been focused on leveraging IT within the industry. With a background in software development and now as an IT service provider. There is no one software solution (transaction system) that can solve these problems. Rather it will take a combination of software applications 'integrated' into a business process to support the organization.
Some examples:
Supply chain versus the value chain – rather than 'push' products into the market (now the highest cost savings area) where inventory justifications are based on never 'running out of product.' Consider how the Consumer Electronics industry approached their supply chain during the holiday season. Does your supply chain have a focus on the consumer – and the needs of your products?
Change the way R&D creates new products – too many times I've heard that this is how we do things and that the FDA forces us to do it this way. The problem can be solved by combining IT applications into a business process. Re-think how you do portfolio management and clinical trials from a financial perspective.
What is the value of your IP to your organization – IT service providers should be helping you to check how data is managed within your organization.
A comment on Twitter: a great thing about this social media tool is that it allows you the ability to store important comments made by others across a range of topics. This has helped me do a lot of 'right-brain' thinking about how best to push IT service providers to come up with the next advances for the industry. I also see the need to help companies 'improve' their processes and help impact the creation of new medicines and treatments for the market.
Thanks,
Jim